Welcome to the Military Loans Network
The Military Loans Network - An online network of over 20 financial services companies.
The Military Loans Network is an online network of interlinked financial services companies who primarily serve the military, defense, and homeland security industrial complexes, and employees and dependents of such entities, through the extension of banking and credit facilities, loans, and a variety of other financial services for military related entities. For all Military Loans Network investor inquiries, please contact:
Military Loans Network
c/o: Investor Relations
455 Central Park West
New York, NY 10025
You can also send us an email via our contact page here.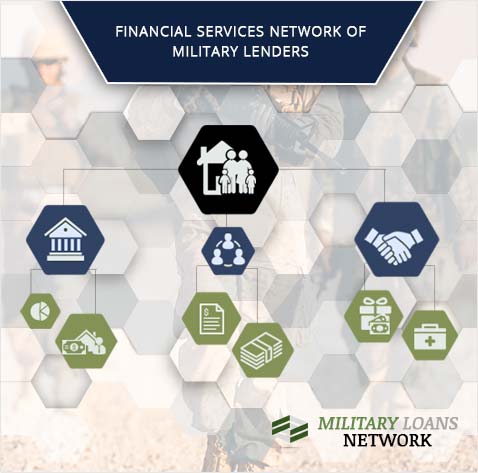 How the Military Loans Network works for you.
The Military Loans Network represents multiple military lending institutions and serves as an information directory for a variety of financial opportunities, aimed at U.S. service members, military support staff, and their dependents. If this describes your current status, use our services and quickly find a military loan, credit service, or qualifying institution that fits your budget and unique requirements.